Open DVD Producer 16.11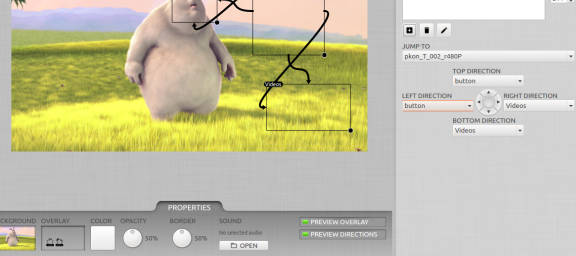 A modern, open source cross platform software to produce DVD images.
Create DVDs with menus and chapters in a simple yet professional way
The main functions of the DVD specification are implemented in the software. For example, you can create a DVD in any supported format, with various menus, with directional buttons, videos with chapters and set sections of videos to play.
Edit and generate DVDs on any platform: Ubuntu, Mac or Windows.

You can create static menus with any sound you want. Or you can use some special video as animated menu.
"Point and click" the buttons you want to create, and you have a real time preview of them. Also, you can set the directions the remote control will take.
There is no need to use some external converter. Open DVD Producer is able to convert from any kind of known video format.
Want to play at some point in the video? No problem, you can set chapter marks directly on the timeline, and also set segmented pieces of video.
Generate MD5 after the ISO is ready for integrity check.
The DDP® can be generated for large production (specification version 2.00)
You can set the background image or video. The color and opacity of buttons highlight. Set the buttons directions directly on the screen.
It is possible to set the video resolution. Also, you can set chapter marks in a visual way, with frame-by-frame accuracy.
http://opendvdproducer.jonata.org
Windows
opendvdproducer_16.11.exe.7z [84.20 Mb]
https://github.com/jonata/opendvdproduc ... .11.exe.7z
|/
Mac
opendvdproducer_16.11.app.zip [62.09 Mb]
https://github.com/jonata/opendvdproduc ... 11.app.zip
|/
[ Add all 2 links to your ed2k client ]