aMule 2.3.2
2.3.2 - The "don't close tabs" version

The 2.3.2 version is mainly a bugfix release, containing only a few new features. However, it fixes a lot of bugs that ruined the lives of users of the previous version. But beware! We're also thinking of the future, therefore we still left some bug in our code, for you to find them.

To get an idea of what's featured in this release here are some of the changes:

Implemented the missing Show Shared command in amulecmd.
Fixed "Disable computer's timed standby mode" for MacOS 10.9 Mavericks
Display hashing progress in progress bars
Fixed loading of zipped IP filter
Read AICH root hashes from binary eMuleCollection files
... and many many more...

You can read the full list of changes

here

.

Known Issues

aMule at the moment supports wxWidgets versions 2.8.12 - 3.0.2. wxWidgets 3.1 is not supported! This also means that you might encounter problems with GTK+3, see issue #51.
Closing search tabs might make aMule crash. If you experience this problem you can try the patch suggested in pull request #62, but please read carefully the explanation on why it isn't included in the release.
Windows
An installer for Windows XP or newer.
Client Only:
Standard aMule client, skins and language files.
amule-2.3.2-x86-installer.exe [5.03 Mb]
Full Installer:
Includes standard aMule client, command-line link creator, gui link creator, command-line client, a daemon, gui for daemon and web-client for daemon. Short-cuts are not created for anything other than the standard client.
amule-2.3.2-x86-installer-full.exe [13.93 Mb]
Mac
The MacOSX Snow Leopard binary is built by PepitoGrilloOSX.
aMule-2.3.2-Snow_Leopard-wxMac-2.8.12.zip [7.12 Mb]
Linux
The Linux binaries are build from development version where "don't close tabs" is patched.
Static installers for x86 and x86_64. Installs the standard client to $HOME/Apps/bin. Hopefully compatible with most distros.
amule-dev-20170612-x86-installer.run [5.11 Mb]
amule-dev-20170612-x86_64-installer.run [5.18 Mb]
Support
If you have any questions or problems you can ask here, or on
forum.amule.org
. If you experience bugs you can submit them on
github
.
Screenshots (Linux)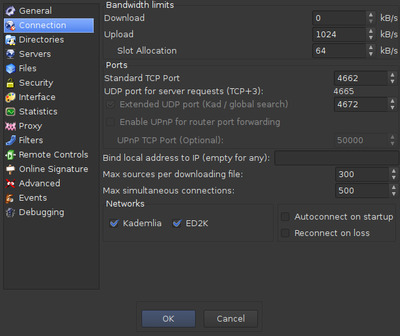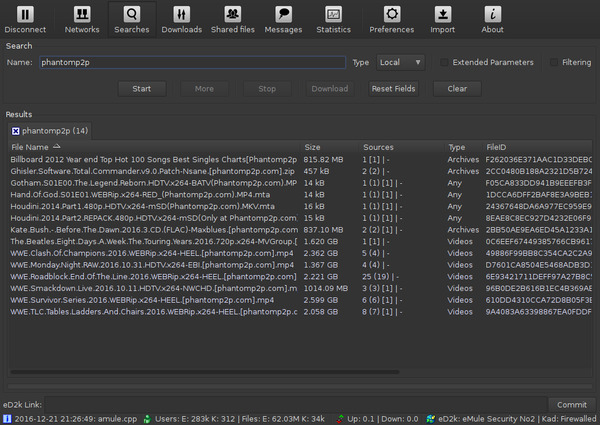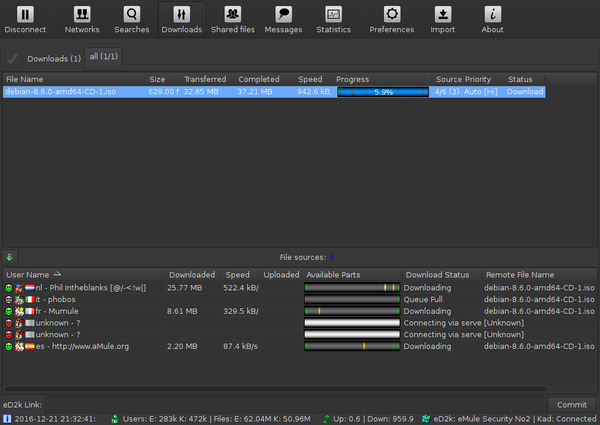 [ Add all 5 links to your ed2k client ]