t around 2am, on November 9th, 2006, Don Cavalier, the billionaire eccentric and founder of the world's greatest game development house, Megalo Company, passed away. It was never released whether or not there was a specified successor or successors to Don Cavalier's fortune, however, after much reported strife within the Megalo Company headquarters the company, and its acting head, Don Giuvanni, did finally release a holographic recording, presumed to have been made by the late Don Cavalier himself. The recording is said to include his final will and testament, and the following transcript from the solitary broadcast of that recording seems to make it clear:
"I, Don Cavalier, would like to leave a final will and testament regarding my fortune.
First of all, the one thing all of you are curious about would be who will inherit all of my fortune, I am not going to select a single inheritor. On the contrary, I want to share it with everyone who wants a part of it. However, there is a slight catch. There is a desert island in the middle of the Pacific Ocean which will be the stage of my final masterpiece,"Trickster Online Revolution."
I want to invite everyone who wishes to take part in this one, last, and final, game, to join the fun! The winner of winners will inherit my fortune.
Enjoy, explore, and get rick~! Pwuhahahahaha~!!!"
Screens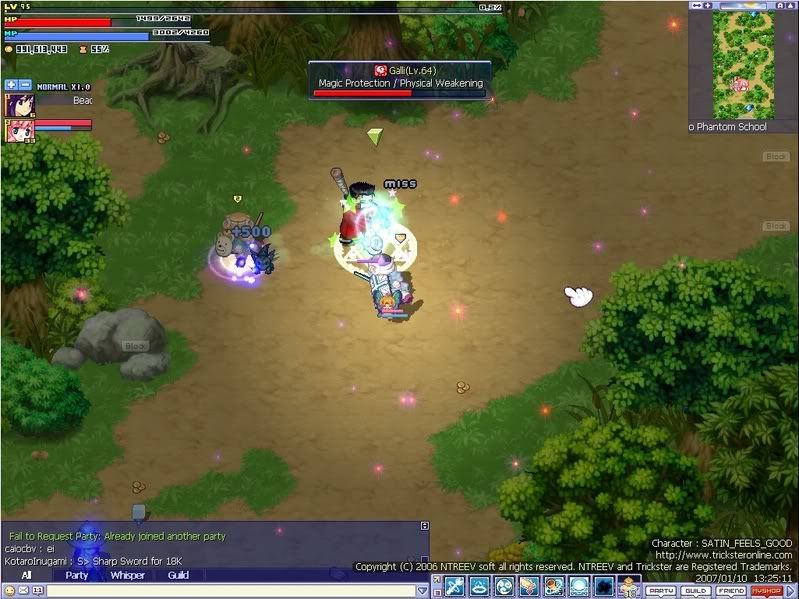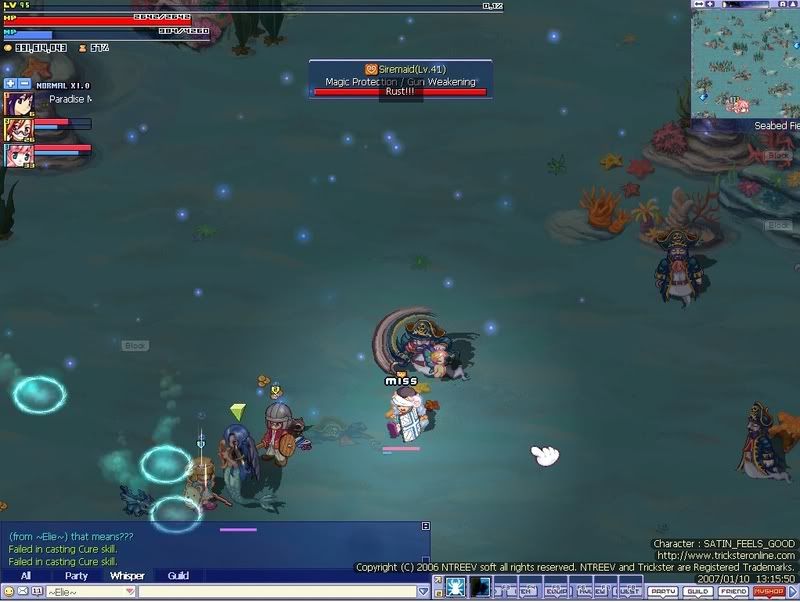 System Requirements
Intel Pentium lll 1GHZ
512 MB RAM
3,5 GB HDD
Windows® System XP
3D support Graphic Card
Download
http://trickster.ntreev.net/Downloads/GameDownload.aspx