Long before war ravaged the lands of Iris, Eres, the God of Darkness joined with Apollon, the God of Light, to create the world of mortals. Both Gods poured into this world, and its inhabitants, qualities that were unique to each. To populate the world, Apollon created the Elves born out of his love and care for all living things. From Eres, Humans were created to be ambitious, anxious to explore and enjoy the world they lived in. One among many gifts to the people of Iris, the Ethereals were created to oversee use of magic in the world and teach the Irisians how to harness it's use to better their lives.
Upon finding the world complete and to their favor, Eres and Apollon returned to their own realms to rest; Eres to Nephinth, the Realm of Darkness, and Apollon to Arosel, the Realm of Light. Occasionally the Gods would bless the Irisians with their presence, and bring along with them, their gifts. When visiting, Apollon's presence brought joy and delight to the people, while Eres' presence seemed to bring only woes and darkness in the heart of Irisians.
Eres grew jealous of the people's love for Apollon, after all, hadn't they both contributed to the world they so loved? He began hating Apollon and the world they had created. For ages he schemed while building a secret army deep within the depths of his world. Becoming totally engrossed with the task, his visits became less frequent and finally nonexistent. Over time Apollon's visits became irregular as he noticed less rejoicing when he visited the people. It seemed without the contrast of Eres' visits to dampen their spirits, the Irisian people had less need for the refreshment his presence brought.
Screens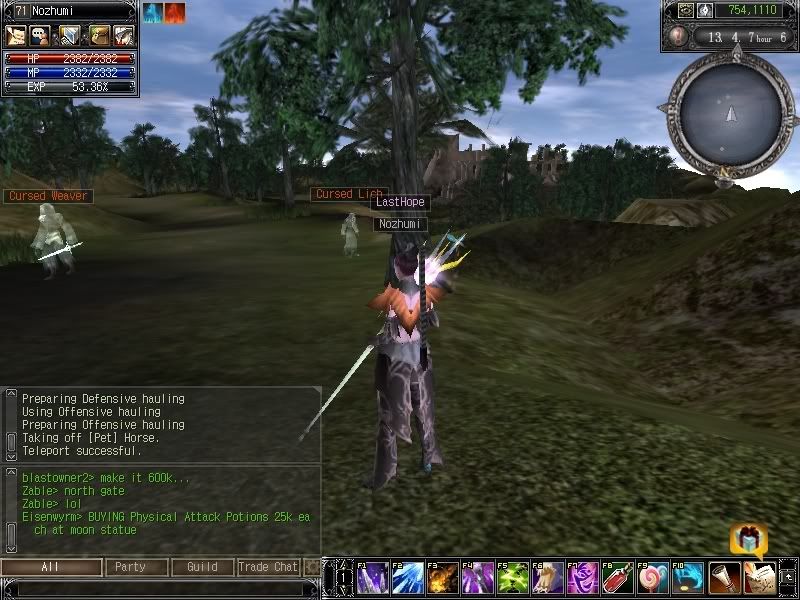 System Requirements
*OS - Windows XP or Vista 32
*CPU - 2 GHz Intel Pentium IV or equivalent
*Video Card - GeForce4 TI/Radeon 8500 (or equivalent) with 64 Mb VRAM
*System Memory - 1gb of RAM or more
*Sound - 16-bit, DirectX compliant sound card
*DirectX - 9.0c or better
*Drive Space - 800 MB of HDD space, plus additional for new game content
*Broadband Internet Connection
Download
http://www.onrpg.com/games/overview/661